Tafel Lager Brave Warriors, centre back Ananias Gebhardt who plays in South Africa for Baroka FC has reacted to the Africa Cup of Nations (AFCON) draw, which was conducted in Abidjan on Thursday.
Namibia were drawn in Group E against Tunisia, Mali and neighbours South Africa.
Gebhardt who holds 64 caps for the Braves is excited with the draw and believes Namibia have what it takes to progress to the knockout stages of the Total Energies AFCON.
We caught up with Gebhardt for a Q&A on the draw.
1. What are your thoughts on the draw and what do you make of your chances?
The draw looks interesting, we knew that we should expect any team and be mentally ready to as well. I believe we stand a very good chance, we have played Mali and South Africa before, Tunisia is the only team we haven't played thus far and it will be interesting to play against them but I believe we are more than capable.
3. What would be the desired outcome for you in this tournament?
The aim is to go and compete, we will definitely take it one step at a time. Advancing to the next round of the tournament and recording our first win at the continental showpiece will be the focus heading into the tournament.
4. Do you think you can progress from this tricky group?
Yes, we have a solid team and players who are eager to play. We have played Mali and South Africa before, we are familiar with their strengths and weaknesses. However, Tunisia is a different ball game because this will be our first encounter with them but I'm sure the technical team will do the required research on them.
5. The last time you featured at this tournament was in 2019, what can the Namibian nation and the continent expect from the Tafel Lager Brave Warriors?
A lot has changed since 2019,the team is a blend of tried, tested and new players. The new players want to play and the older players want to leave a legacy behind and this is beautiful because everyone is willing to put in the work and we all understand the magnitude of the tournament and what it represents.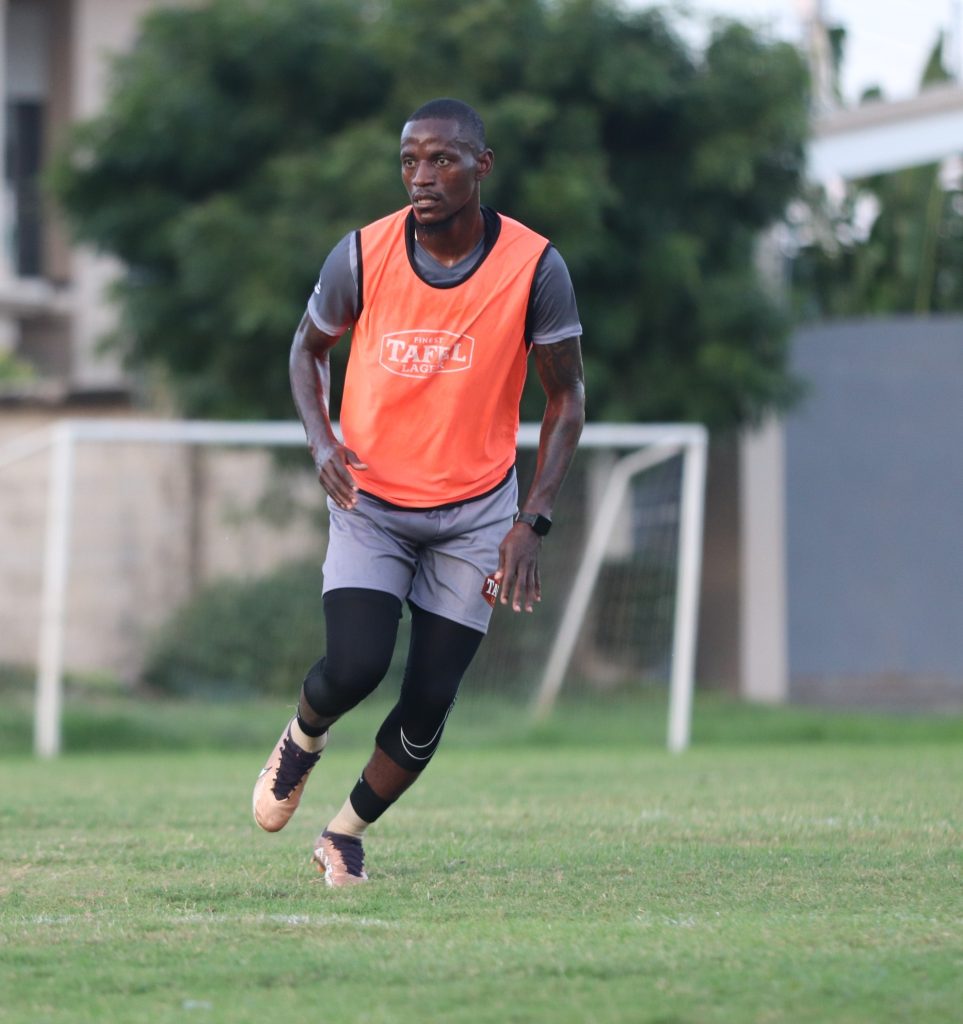 Africa Cup of Nations 2023 draw:
Group A: Ivory Coast, Nigeria, Equatorial Guinea, Guinea-Bissau.
Group B: Egypt, Ghana, Cape Verde, Mozambique.
Group C: Senegal, Cameroon, Guinea, The Gambia.
Group D: Algeria, Burkina Faso, Mauritania, Angola.
Group E: Tunisia, Mali, South Africa, Namibia.
Group F: Morocco, DR Congo, Zambia, Tanzania.