The Namibia Football Association (NFA) Acting Technical Director, Jaqueline Shipanga has expressed great admiration for the Technical Directors of various Member Associations who have responded to the invitation to identify potential Women Instructors within their associations.
Shipanga, who is also a FIFA/CAF Technical Expert and Instructor for the CAF New Women Instructors course, lauded CAF for creating opportunities for the development of younger instructors in Africa, highlightingthe need for mentorship programs to support both new and elite instructors.
Expressing her gratitude for being selected to conduct the courses for the elite in Africa, Shipanga acknowledged the years of effort from CAF and the NFA in supporting her personal development, saying "My enrolment in the FIFA Technical Directors Leadership Programme emphasizes the importance of putting knowledge into practice to empower Member Associations and create better player and coach pathways."
She stressed the significance of quality coach education programs in developing the next generation of talented players.
"Quality instructors produce quality coaches, who in turn produce quality players and better results. As witnessed at the recent Women's World Cup were African Teams performed very well, football coaches such as Desiree Ellis, are huge role models for potential coaches." she stated.
Shipanga went on to praise the CAF Technical Director, Raul Chipenda, and Head of Women's Football Development Division, Meskerem Goshime, for their unwavering support towards the development of the Girl – Child in Africa, stating that their capacity building of Instructors in Africa is key in maintaining the standard of CAF Coaching convention.
While at it, the technical expert expressed her pride in "Mammie" Uerikondjera Kasaona, one of the best-performing instructors in the 2020 Zonal COSAFA/CAF Instructors course, whose outstanding performance earned her an invitation to attend the CAF New Instructors course in Morocco.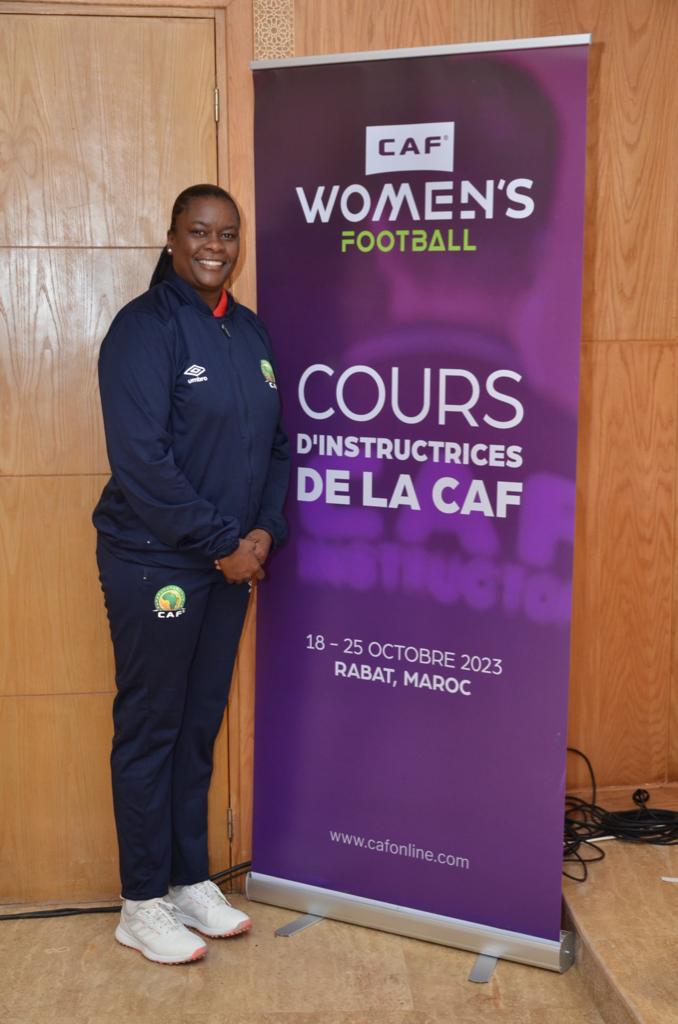 Impressed with the work done by the CAF Technical Division, Shipanga also emphasized the need to accelerate coach education programs to meet the modern demands of the game, pointing to the importance of empowering Member Associations with modern technology, such as video and data analysis, as well as sports science expertise, which she firmly believes will help Africa compete on par with other confederations.
"These Technologies will not only allow instructors to enhance their skills, but also enable them to create a network of high-level coach educators, thereby increasing the database of qualified instructors in Africa." She stated.
Shipanga called on CAF to consistently create development platforms for both men and women instructors to upgrade themselves and meet the requirements of the CAF Coaching Convention.