The second round of the 2024 Paris Qualifiers sees the Brave Gladiators at a disadvantage due to the two goals they conceded during their home match in Marrakesh, Morocco last week Thursday,26 October.
Head Coach Paulus Shipanga comments on the team's readiness and first leg encounter against Morocco.
"It's going to be another difficult game tomorrow; I think we can play better than what we did last week. We had a couple of chances but failed to convert, we were struggling to move the ball around especially as a unit and there was little to no assistance when the forwards had the ball, we have been working on that for the past two days at training.
"I think the girls showed so much character during the match and there was a lot of chances that we could capitalize on, but we know what we need to do in the second leg now and hopefully everyone's learned some valuable lessons from the first leg, moving into the next match, we are going to poke on their weaknesses and hopefully that will work in our favor.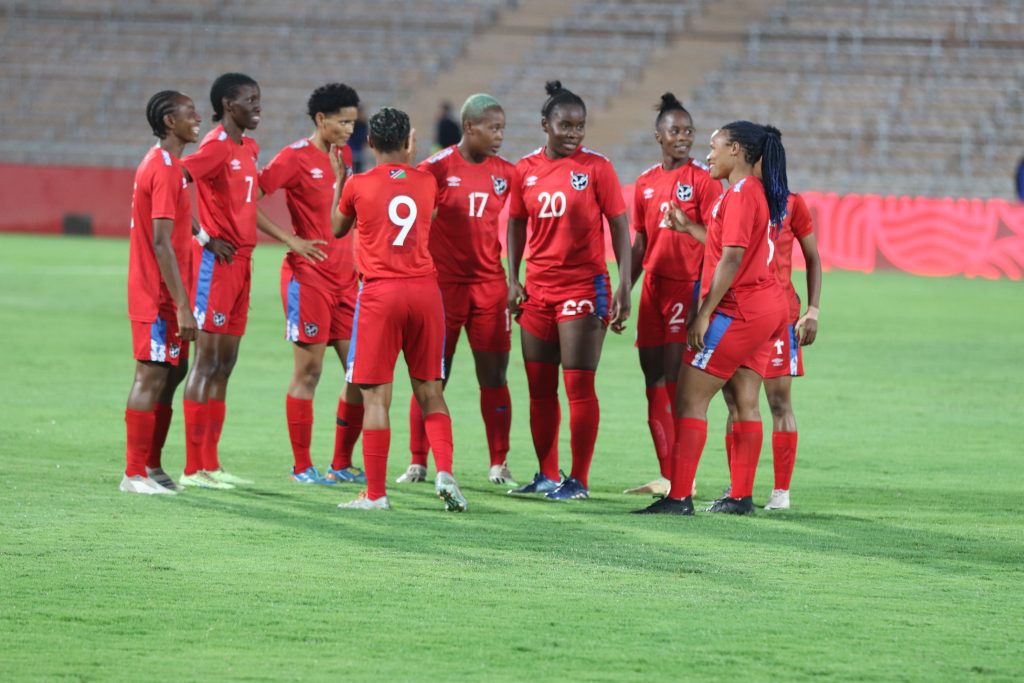 Namibia takes on Morocco for the second leg of the 2024 Paris Olympic Qualifiers in Rabat on 31 October at 19H00.
Only five African nations have been to the Olympic Games since the debut of Women's Olympic Football Tournament in Atlanta 1996 – South Africa Cameroon, Nigeria, South Africa, Zambia and Zimbabwe.
Two spots for CAF's representatives are up for grabs for the 2024 edition of the Games, and the identity of the pair will only be known in April next year.